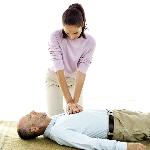 The CPR School, LLC works with Florida assisted living facilities (ALFs) setting up CPR AED First Aid and Bloodborne Pathogens Safety programs. When hired by a Florida assisted living facility we typically walk the property, talk to the staff and study the area. There is a lot more to our CPR AED and First Aid programs than a typical press press blow CPR class. We do more than teach classes and sell Automated External Defibrillators - AEDs. We look at all risks and look for cost effective solutions to minimize these risks. Our goal is to increase the safety of the residents and the staff while decreasing the owners potential liability.


Are Florida Assisted Living Facilities required to have an AED (defibrillator)?
Yes....In July of 2011 HB 945 2010 will requires all Florida assisted living facilities with 17 or more beds to possess a functioning AED - automated external defibrillator.

What is an AED and how does it work?
An Automated External Defibrillator or AED is a portable, battery operated electronic device about the size of a laptop computer. The AED automatically diagnoses the potentially life threatening cardiac arrhythmias of ventricular fibrillation and ventricular tachycardia in a victim and is able to treat the patient by an electrical shock which stops the arrhythmia, allowing the heart to re-establish an effective rhythm. AEDs are designed to be simple so that anyone can use one. With proper training, AEDs are highly effective at saving lives.


Should I wait until July 2011 to purchase the AED for my Assisted Living Facility?
No. You should not wait. In addition to selecting the correct make and model AED you will also need to determine the proper placement of the AED as well as determine who will be responsible for AED maintenance. Additionally you will want to train as many staff members as possible how to use the AED. This takes time - so start planning now.


How much does an Automated External Defibrillator cost?
AEDs or Automated External Defibrillators range in price from about $1250 up to about $1700. In addition to the AED you will also want a wall mounted alarmed cabinet that keeps the AED from growing legs and makes the AED easy to find in the event of an emergency. AED cabinets range from $175 to $400 depending on the quality of the cabinet.
Call 877-6-AED-CPR (877-623-3277) for the Florida Assisted Living Facility AED Package.


What do you mean by AED package?
Keep in mind you are buying a life saving device so it is very important you have all of the facts and understand what you are purchasing. Our AED package will include the Automated External Defibrillator (AED), Medical Authorization (prescription), rescue ready kit with razor, trauma shears, mask and gloves, AED alarmed cabinet, sign for above the AED and CPR AED training for your staff.

Once I buy the AED package is their anything else I need to purchase?
Assuming that one (1) AED is adequate for the size of your facility the above package should be everything you need. Depending on the size of your staff, additional training classes may be required.


How do I know if one (1) AED is enough for my long term care or assisted living facility?
How long will it take you to walk from the farthest point in your facility to the AED and back again? The American Heart Association recommends that an AED deliver a shock to a victim within 3 minutes of collapse. Assuming an average walking speed of 4.75 feet per second see how far you can get in 90 seconds. If you can't reach the farthest area of your facility, you may need additional AEDs.

Once we purchase the AED I am done right?
No. AEDs should be inspected per the manufacturers guidelines, typically once per month and these inspections should be recorded. As part of our onsite CPR AED training class we will teach you how to properly test your AED, change the electrode pads and replace the battery.

Why not buy a cheap AED from some website or EBAY?
Is it a new or used AED? Who is the company? Are they familiar with the Florida AED laws? Do they offer training? Medical authorization? Has the salesperson every used an AED? If you have a problem is there a local representative or will you be talking to a call center in India? Warranty? Once you give them your money, will the AED show up?

Money is tight, why not buy the cheapest Automated External Defibrillator (AED) available?
When it comes to life saving devices never cut corners. Would you bargain shop for the cheapest heart surgeon? Would you buy the cheapest parachute if you were skydiving? The answer to both is no. Make certain you purchase a quality AED from a distributor and manufacturer that has been around a while and appears to be financially sound. Do not risk buying from a manufacturer that may go out of business like AccessCardio, which closed its doors several years ago leaving the AED owners with useless junk that can no longer be utilized.

How many companies make AEDs?
There are six companies that are actively selling AEDs in the Florida market. These AED companies are Medtronic Physio Control, Cardiac Science, Defibtech, Heartsine, Philips and Zoll.

We have an AED that does not work. Can you repair it?
Yes, many of our customers have AEDs that are no longer working properly. Often times we are able to upgrade the software, replace the old batteries and AED electrode pads and get them back into service. If the AED requires additional work, we will contact the manufacturer to see if the problem is covered under warranty. If you have an AED that is not working, call us. You have nothing to lose.

We have several older AEDs and want to trade them in. Do you accept trade ins?
Yes, we will take your old AEDs on trade for new ones. Please call us to discuss.

What does OSHA indicate about AEDs?
"Because the use of Automated External Defibrillators (AEDs) can save the lives of workers who experience cardiac arrest while on the job, OSHA today encouraged employers to consider making this equipment available in their workplace." US Department of Labor, Office of Public Affairs, Dec. 17, 2001

What about Federal Laws regarding the use of AEDs?
The Cardiac Arrest Survival Act (CASA) of 2000 is our nation's first legislation recognizing the lifesaving role played by automated external defibrillators (AEDs). The law highlights the need to make AEDs accessible to anyone who has had proper training, not just professional medical personnel. The law protects trained AED users from liability, and also protects any person who has maintained the device, provided training, tested the device or acquired it. The law also augments existing state "Good Samaritan" laws by ensuring federal liability protection for trained users and purchasers of AEDs.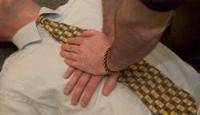 Why do we need an AED? Can't we just dial 911 and wait for emergency medical personnel?
Under the new Florida law if your assisted living facility has more than 17 beds you do not have a choice. For those facilities with less than 17 beds it is still wise to purchase an AED for your ALF. According to the American Heart Association, more than 325,000 people die each year from Sudden Cardiac Arrest (SCA). Without the AED the chances of surviving Sudden Cardiac Arrest (SCA) outside of a hospital setting are very small – less than 5%. However, if the AED is applied to the victim quickly their odds increase to about 70% - 90%. Besides from the obvious benefit of saving a life, you may also be able to avoid costly litigation. Numerous law firms are now going after business owners that do not have AEDs where an employee or resident died from sudden cardiac arrest.

Think of buying an AED as buying insurance. The AED should help save a life and it should keep the lawyers away. If an employee or resident dies from sudden cardiac arrest you will spend at least $30,000 defending against this action. If you save their life with an AED you can prevent a lawsuit. This makes the AED sound like a bargain doesn't it?

What type of training is required to use an AED?
AEDs are designed to be very simple to use. However, this is a race against time. For every minute we delay shocking our victim their chance of survival drops 10%. Training increases speed, confidence and efficiency. I suggest working with a full time professional trainer that has real life experience using CPR and AEDs on real people. An instructor that can work with your staff to answer any and all questions. Someone that can create realistic training scenarios to use during class and most importantly someone that can make your staff comfortable using their new skills. You don't want an instructor that scares or confuses them. Look for a full time, insured professional that knows AEDs, CPR and First Aid.

What about online CPR AED training classes?
Would you trust a heart surgeon that got his medical degree online? How about your dentist? The answer is obviously no. Like most medical classes, CPR AED is a hands on life saving skill and you need hands on training with real live interaction and exchange of information between a real instructor and real students.

Can anyone teach CPR AED and First Aid?
This is a common mistake I often see. In an effort to reduce costs, managers either go with the low bid or attempt to do the training in house. You should never cut costs on life saving training or life saving equipment. Would you have your maintenance man install your fire suppression system? Would you have human resources test and inspect your fire extinguishers? The answer is no, you would not. Both fire suppression systems and fire extinguishers are designed to save property. CPR AED and first aid classes are designed to save lives. Given the choice between saving lives or saving property, which in your opinion is more important and which do you think could result in the greatest liability? Make certain your instructor is a full time instructor that has actually performed CPR and used AEDs in real life on real people. Having people teach CPR that have never done CPR on real people is like taking swimming lessons from a guy that has never really been in the pool before. Bottom line – always hire a full time professional.

It's just a CPR class – what's the big deal?
If I was never in the pool before, am I qualified to teach swimming?
If I only played video golf, should I be teaching real golf?
How about flying a plane - would you take lessons from a pilot that never flew a plane before?
Would you trust a surgeon that never actually operated on a real person?

CPR AED and First Aid should only be taught by people with real world, CPR AED and First Aid experience. Trainers that have no real world knowledge of a topic can't adequately describe what it feels like to press on the human body, can't adequately describe what's will happen during the process and will not be able to honestly answer questions or give advice on something they have never done.

If you are not an expert don't teach. If you do not have formal education and experience in the area you are teaching - don't teach. Teaching without the proper qualifications is a lawsuit waiting to happen. In today's business community lawyers are suing everyone, including the CPR trainer and the CPR school. If one of your "CPR AED First Aid" instructors teaches a class to a student and they provide medical assistance to a person that dies or is seriously injured I believe it would be a slam dunk for the plaintiff's lawyer. In a deposition when the lawyer asks the instructor how many times have you performed CPR on a real person? To the employee - Who taught you? To the instructor.....the same question? How about their instructor? Same question? You see where this is going. You want only full time instructors that are experts teaching life saving techniques to your staff.

The next time you go to a nice hotel and valet park your car. Ask the valet who he works for. Most often the valets are not hotel employees. Why? Because the hotel does not want the liability associated with possible damage to someone's car. Learn from this practice and do not bring large risks, such as safety training in house as it may cost you more in the end.

Which staff members should we train?
I have seen assisted living facilities try to cut corners on training by limiting the number of staff that are trained. The expression penny wise and dollar foolish comes to mind. We typically charge less for a class of 15 students than a good lawyer charges for a single deposition. The smart assisted living facility or long term care manger realizes that a staff that is well trained to handle medical emergencies will keep them out of the headlines and out of the courtroom. Invest in safety, it always pays off.

Should we offer CPR and AED class for our residents?
Yes, although not all of the residents will be physically able to perform CPR and use the AED it is wise to offer training to residents that have an interest. Often times residents are the first to witness a medical emergency. If we can train the residents what to do, dial 911, alert our staff, and let it be known there is a medical emergency happening the victims chances of getting prompt medical attention and surviving have greatly increased.

Does The CPR School offer Bloodborne Pathogens HIV AIDS training?
Yes. We often combine this class with our CPR AED class. Bloodborne Pathogens Training is an OSHA mandated training program for any person who may be "reasonably anticipated" to come into contact with blood and other potentially infectious materials (OPIM) as the result of performing their job duties. OSHA Bloodborne pathogens. - 1910.1030

Who needs Bloodborne Pathogens Training?
Adult Day Care and Assisted Living Facility (ALF) Staff, Housekeeping, Custodians and Janitorial Professionals, Health Care Providers including Doctors, Nurses, CNA's and anyone who may come in contact with blood or body fluid for any reason.

What else does The CPR School do besides AED sales and training?
We also conduct emergency drills that help gauge your staffs effectiveness. We run a drill simulating a medical emergency such as sudden cardiac arrest and see how well your staff responds. The entire event is timed and the results are used by our team to recommend improvements in response times and training if required.

Do you offer any discounts on training or Automated External Defibrillators (AEDs)?
Yes.......Members of The Florida Assisted Living Association (FALA) will receive member discounts on both CPR AED First Aid Bloodborne Pathogens (HIV AIDS) Certification Classes as well as all AEDs and AED Accessories. To receive your FALA member discount please call The CPR School at 877-6-AED-CPR or 877-623-3277

What if I already own an AED and need a new AED battery or electrode pads?
We sell AED batteries and AED electrodes pads for your AED. Including the following makes and models Medtronic Physio Control CR Plus Charge-Pak 3201616-002 * Medronic Physi Control Battery Pak 3005380-026 * Cardiac Science Powerheart G3 Battery 9146-001 * Powerheart Adult Pads 9131-001 * Heartsine Samaritan Battery and Pad (PadPak) Pad-Pak-01 * Defibtech Lifeline AED Battery DCF-200 * Defibtech AED Adult Pads Electrodes DDP-100, * Philips OnSite Adult Smart Pads M5071A * OnSite Pediatric/Child Smart Pads M5072A * Philips OnSite frx Standard Battery M5070A * Philips FRX Smart Pads II 989803139261 * Philips FR2 Adult Defibrillator Pads 989803158211 * Zoll AED Plus CPR-D Padz 8900-0800-01 * Zoll AED Plus Pedi-Padz II 8900-0810-01 * Welch Allyn

OK, You sold me – I want The CPR School to help me with my AED program, now what?
Call The CPR School at 877-6-AED-CPR or 877-623-3277 and tell us more about your assisted living facility. We will then make recommendations, send you a written proposal. Once we have your order we will schedule a date and time that is good for you and your staff to deliver the AED and teach the staff how to use it. We will also help you select the best location for mounting the AED. Don't worry, we will be there with you ever step of the way.

Do you cover our area?
The majority of our clients are in Florida however we do travel throughout the United States and the Caribbean. Most of our clients work in the following Florida counties. Alachua, Baker, Bay, Bradford, Brevard, Broward, Calhoun, Charlotte, Citrus, Clay, Collier, Columbia, Dade, De Soto, Dixie, Duval, Escambia, Flagler, Franklin, Gadsden, Gilchrist, Glades, Gulf, Hamilton, Hardee, Hendry, Hernando, Highlands, Hillsborough, Holmes, Indian, River, Jackson, Jefferson, Lafayette, Lake, Lee, Leon, Levy, Liberty, Madison, Manatee, Marion, Martin, Monroe, Nassau, Okaloosa, Okeechobee, Orange, Osceola, Palm Beach, Pasco, Pinellas, Polk, Putnam, St. Johns, St. Lucie, Santa Rosa, Sarasota, Seminole, Sumter, Suwannee, Taylor, Union, Volusia, Wakulla, Walton, Washington..

Below are links to sites that may be of use to you and your Assisted Living Facility.
Administration on Aging
Agency for Health Care Administration - Assisted Living Information
AHCA - Emergency Status System (ESS)
Alzheimer's Association
Alzheimer's Disease Education & Referral Center
Automated External Defibrillator AED Information and AED Pricing
Background Screening
Centers for Medicare & Medicaid Services
Department of Children and Families
Department of Elder Affairs
Division of Elections
Facility Search
Federal Emergency Management Agency
Florida Affordable Assisted LivingFlorida Assisted Living Association/
Florida Council on Aging
Florida Department of Health
Florida Directory (Find a Florida agency)
Florida Division of Emergency Management
Florida Government Electronic Rulemaking System
Florida Online Sunshine
Florida Veterans Affairs
Long Term Care Ombudsman Meeting Schedules
National Association of Hospice & Palliative Care
National Association for the Mentally Ill
National Institute on Aging
National Organization on Disability
Pepper Institute on Aging & Public Policy
Ready America, US Department of Homeland Security
Sacred Seasons - Spiritual resource for Jewish elders in residential settings
The CPR School, LLC - CPR AED & First Aid Training Classes in Florida
US Department of Health and Human Services, Administration on Aging
US Department of Veterans Affairs